Cafe Sorgenfri is one of Copenhagen's oldest pubs. The house on the corner of Brolæggerstræde and Knabrostræde was rebuilt in 1796 after the great fire in 1795. It is known that Mrs. Botilde Marie In 1882, Madsen was granted permission to run a pub in the small basement in the heart of Copenhagen. But it it is believed that the history of the pub goes back much further.
The menu contains classic Danish smorrebrod, meatballs and roast pork, etc. When booking for parties of more than 10 people, a deposit of DKK 100 per person will be charged.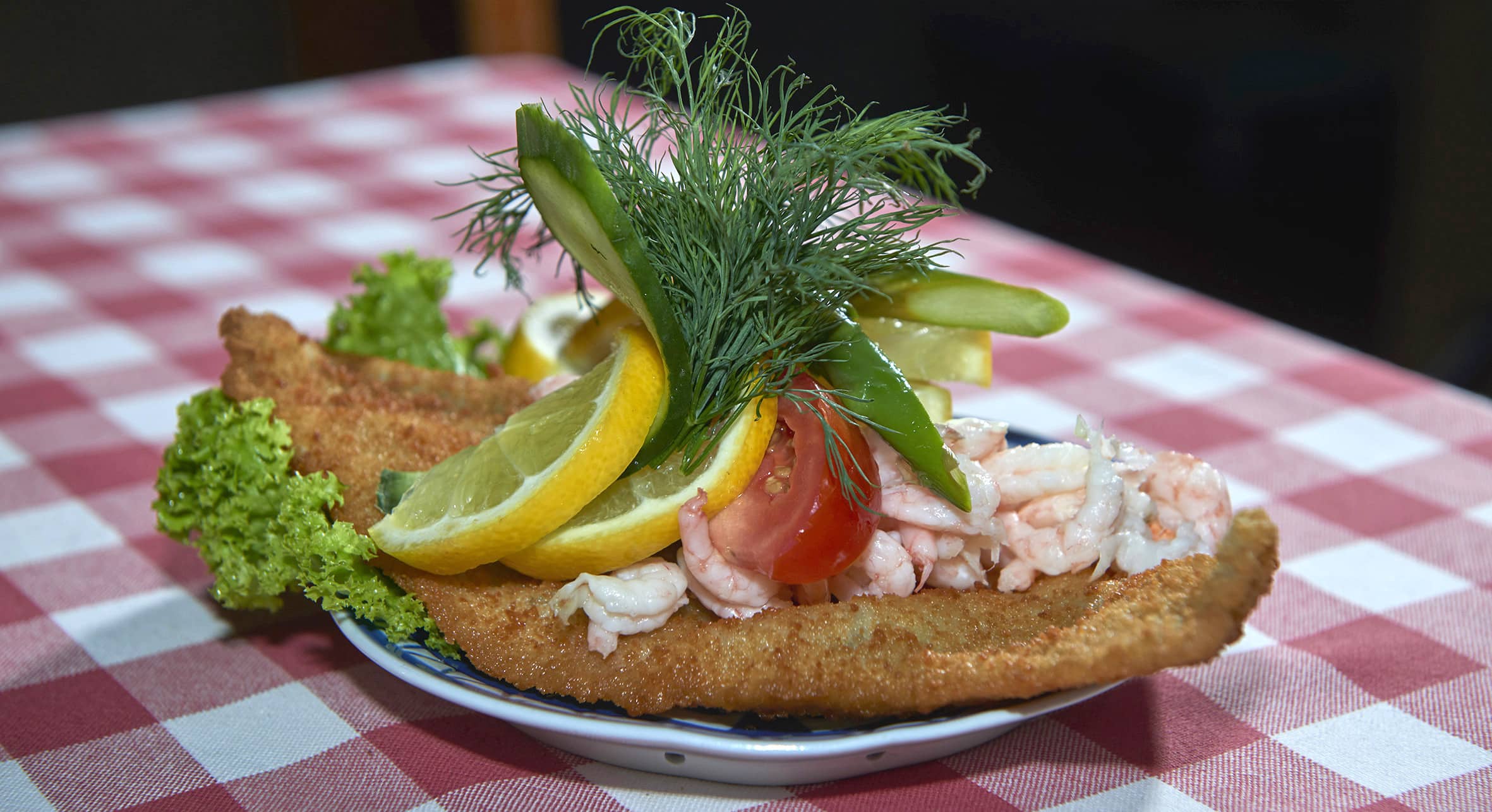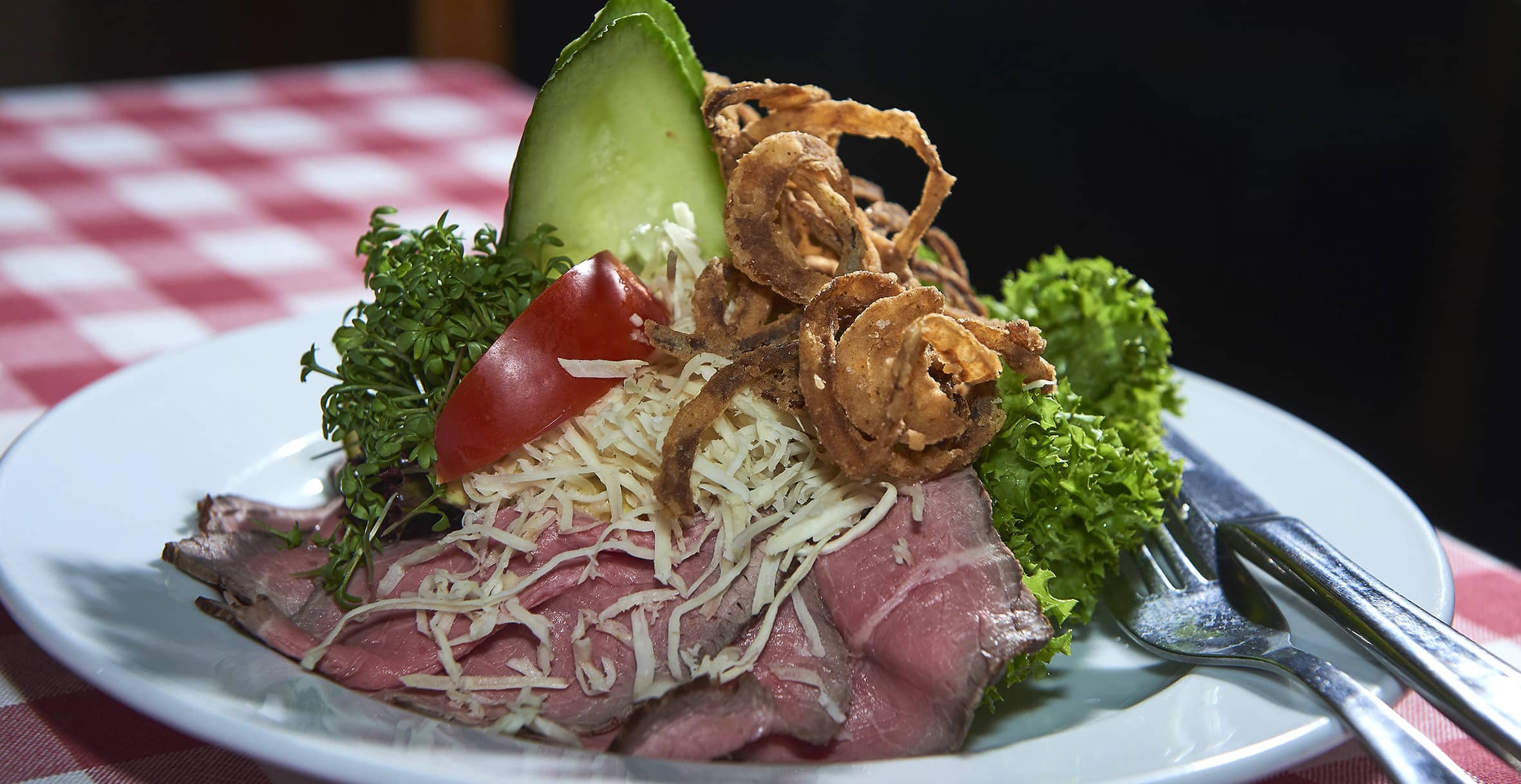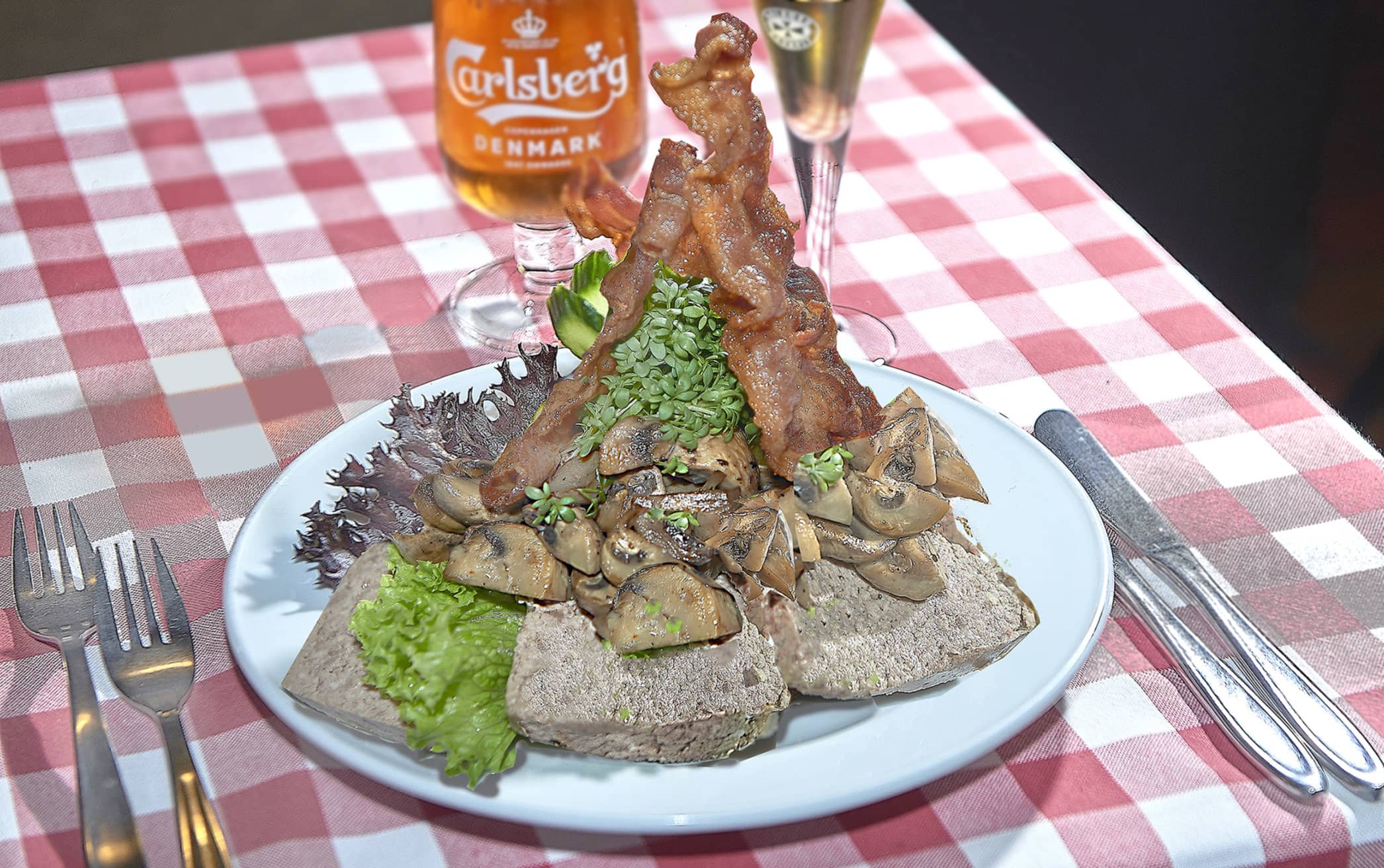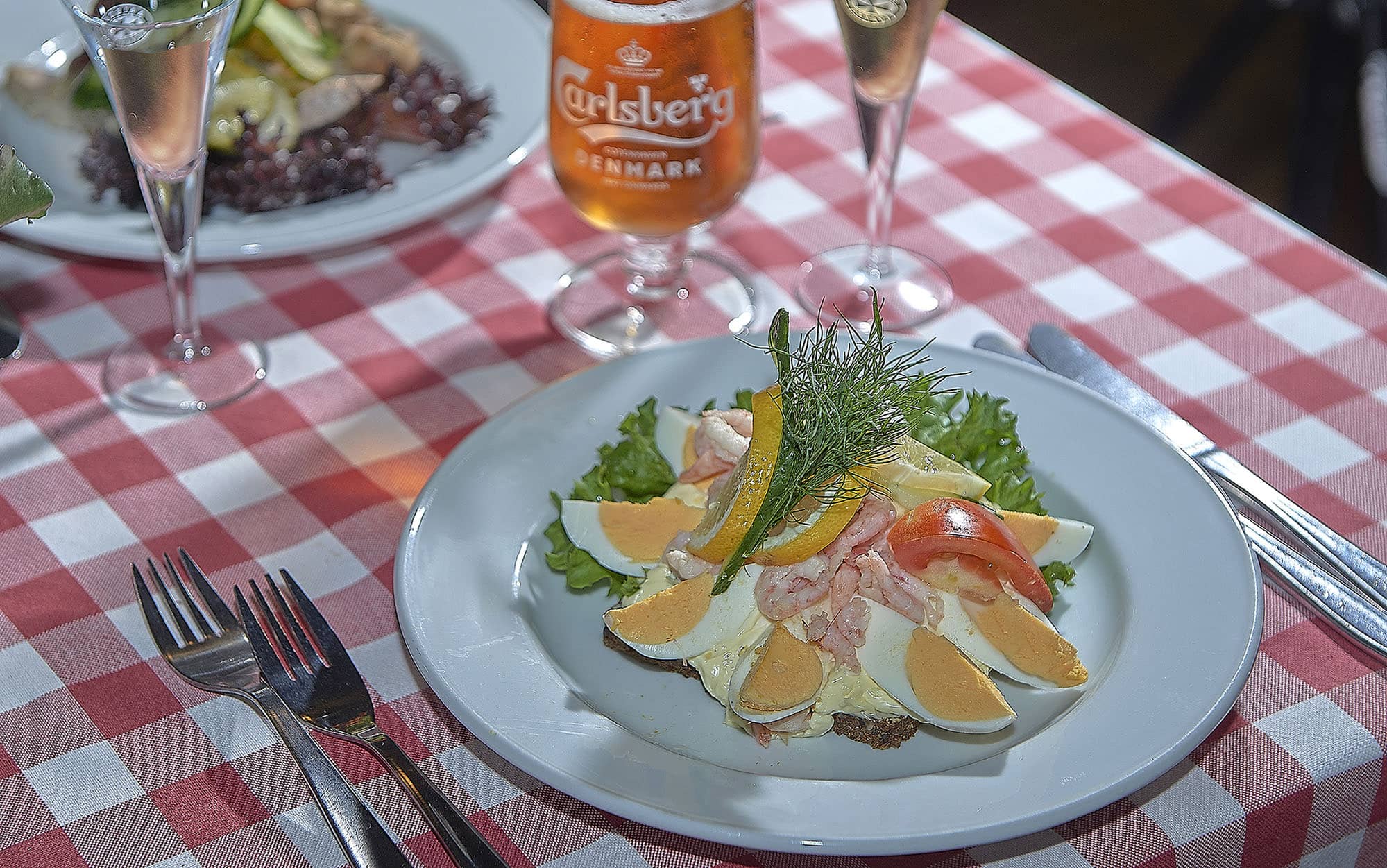 Cafe Sorgenfri is a classic Danish Smørrebrød Restaurant in Copenhagen, complete with red checkered tablecloths and countless royal portraits and historical paintings, and where to go if you want 'Hygge'.
Christmas is a time of traditions, and at Café Sorgenfri we keep the traditions alive. Every year we look forward – together with our guests – to being able to celebrate the sweet time, which is also often very busy. To meet the Christmas bustle and make the experience the best possible for our guests, the selection of dishes during the Christmas months is smaller, but of course with respect for the good, traditional dishes that belong to Christmas. In 2020, we celebrate the coming of the holiday with two tasty Christmas menus from 6 November. Merry Christmas!